All-Natural DGP Supports Mobility
&

Flexibility!
Doesn't it just break your heart to see your pet slow down or struggle to get up… have trouble climbing stairs or simply going for a walk? Dogs suffering from aches and discomfort tend to lose their happy personality, sleep more, withdraw from the family, become depressed, on edge or even aggressive. As they age, it's increasingly important to support a dog's joint mobility and flexibility.
Don't let your dog struggle anymore! Developed by master herbalists and scientists in Australia, 100% natural DGP works FAST to help ease the aches and discomfort that comes with aging, or daily activity and exercise. Veterinarian-recommended DGP is an herbal formulation that you can give to your dog with confidence… without the negative side effects of most prescription medications. It works quickly (in as little as one week) and more completely than other natural products. Let DGP help your pet be the carefree and playful member of the family you know and love!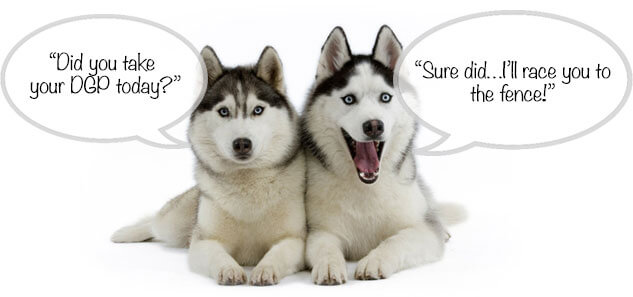 Angus - Before & After DGP For Pets